I'm really into painting my toenails, in cute and fun ways.
I like to try new things every once in a while, but normally I just do a plaid kind of design.
Well Ive kinda been on a kick lately :)
I did my toes with a Zebra print then really wanted to try to do a cheetah print.
But didn't want to take off my Zebra, so I used my sister's toes..
which of course she didn't mind and did a cute pink cheetah print.
I thought it turned out soo cute! :) What do you guys think??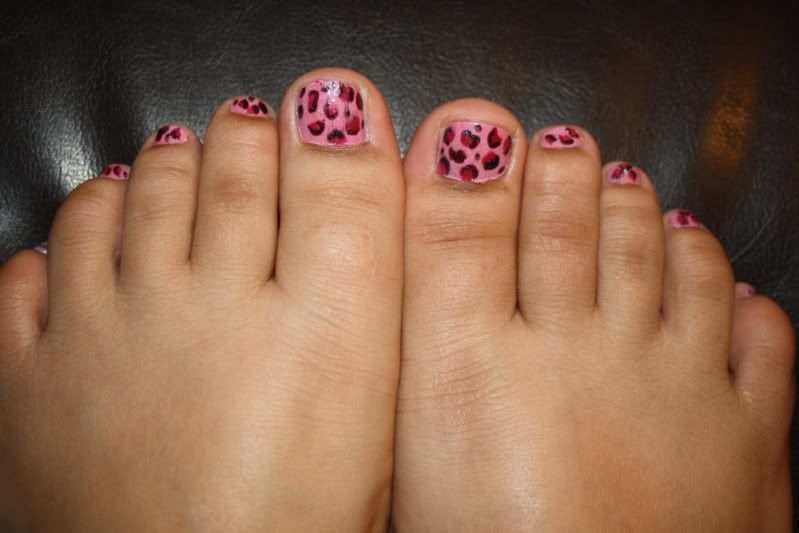 Ive just been doing my nails using a fine tip paint brush.
But I was searching online and found that Sally Hansen has nail art pens!!
So I had to buy some and try them out. :)
They actually work really well (and they better for being over $7!)
So I decided to post a little tutorial showing how I did zebra print on my daughters toes. :)
She loves Zebra print... her room is done in zebra print and the color purple. :)
So when she saw my toes she said 'Mommy you have to do that to my toes too!'
So to start here is what I used: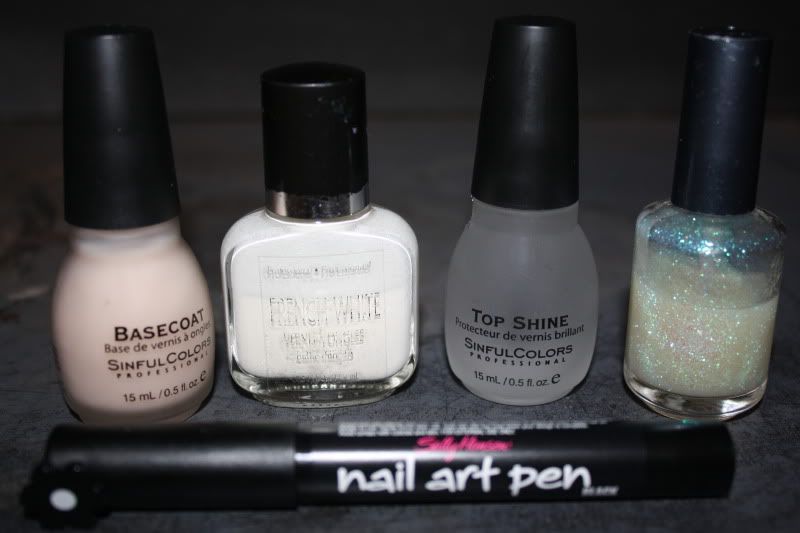 I always start with a good base coat, to make sure my nails don't get yellow and stained from nail color!
After that I did two coats of white to make it more opaque and not so transparent. :)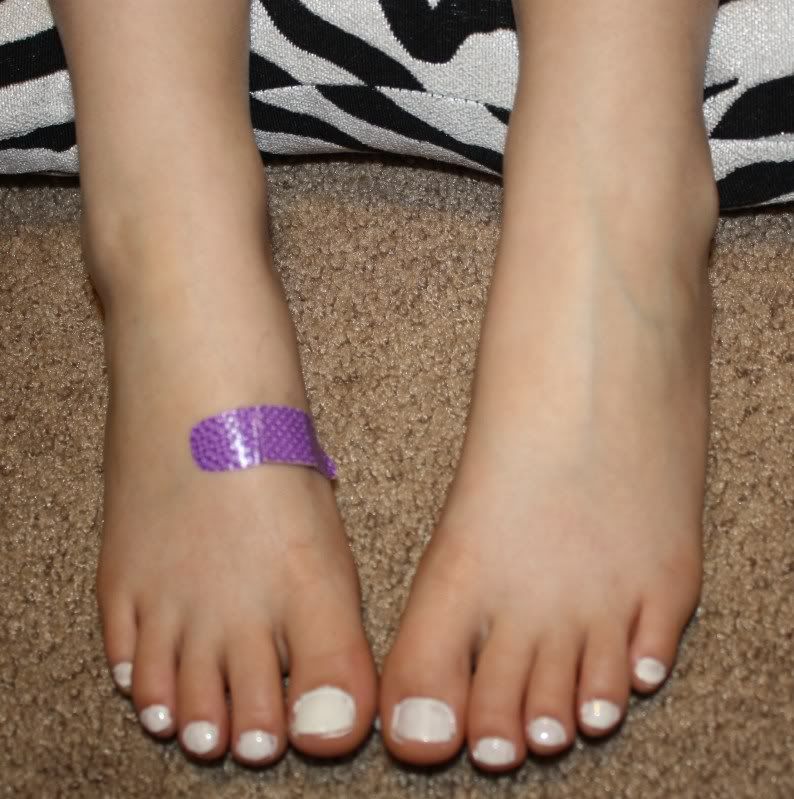 We let that dry for about 20 minutes.. which is hard for a 7 year old!
She kept getting smudges from wanting to play around. lol
Oh well.
Once it was dry I used the Sally Hansen nail art pen in black.
These pens are so easy to use. :)
When I did my toes in Zebra print I used a paint brush.. this was way easier!
All you have to do is press the tip down to get the color flow started.
I did so on a piece of paper before hand to make sure it had an even flow.
After that you do not even really have to press down.. it writes like any marker!
As you can see in the photo above my daughter was sitting on her zebra print pillow..
Which I kind of used as a pattern to follow.
The great thing about these pens is that if you mess up, you can wipe it away easily
with a damp cotton ball, and it wont even mess up the nail polish below!
So awesome!
So here I am working on the pattern. :)
After we let that dry for about 5 minutes I applied a coat of glittery polish.
The label was removed by my son, grr, but I believe the brand is N.Y.C. New York Color.
Lastly the final coat was a top coat to seal it all in.
Here is the finished look.
Its a little messy, but I never worry about getting polish on the skin.
It comes right off after a shower, and looks just fine afterward. :)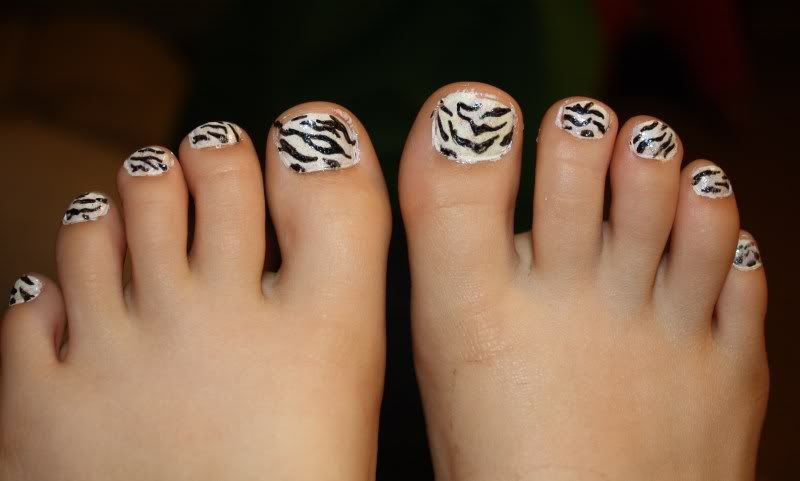 Close up (the picture just doesn't do it justice! They really look so cute in person)