I put this "house of 5" wall decor together the other day and had to share.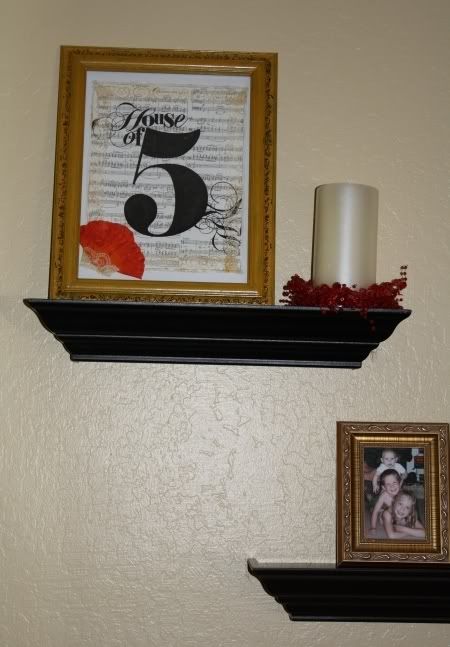 I found this printable wall art at
executivehomemaker
, please check it out! There are other numbers you can print out as well.. and for free! :)
So I did mine pretty similar to hers, except I added a flower to give it more color.
And I just used what I already had in my craft room.
~I printed it on cardstock paper that I already had left over from my son and daughter's birthday invitations I had made.
~I didn't have any crochet trim.. but I had lace trim that I just gave an "aged" look with a little bit of paint.
~I already had fake flowers in my craft room for future use in hair accessories I'm making... and for anything else I may come up with. :)
~I re-painted this frame with a glittery gold kind of color and then just went over the detailing with a sharpie to make it stand out more. Its not perfect and "neat" but I like how it turned out.
This pic shows more detail:
It was easy, fast, fun and totally cute so I wanted to share and point you all to that site! :) I Just love how it looks in our living room. :)