While weeding with the hubs in the backyard I found a cute green little caterpillar. :) My four year old son Bruce was instantly intrigued! :)
And here is his new friend: He named it Tiny. *hehe*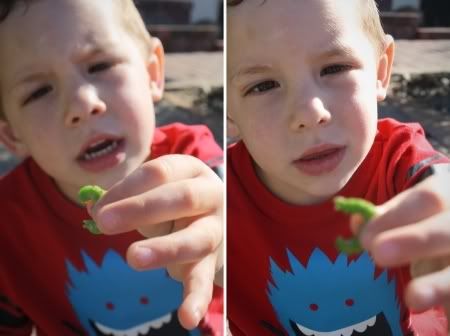 Check out the intensity in his eyes as he inspects this caterpillar crawling on his hand.
I couldnt resist taking loads of photos of him with 'Tiny' So I made a photo collage of them.
Bruce Jr. is so sweet and loving and hardly afraid of anything! He loves to explore the world around him and make "new friends", he can be such a silly little thing! I Love him very much! :)
Just for fun here is a little something I put together of me and my little man!