If you know me, you know I love the dollar tree. haha Its a great place to stock up on craft supplies and it has a lot of other great potentials too! Just yesterday I was out with my sisters and we had to make a dollar tree trip, since we were in the next town over and theirs is better than the one in my town! lol Well I found they had these cute wall vinyls! I was looking through them and found a couple I wanted to buy for around the house.. then I was sooooo excited cause I found ROBOTS!!!!! :) Yeah I was like overly excited cause I mean... its hard to find robots, you've got to be creative. So to find them at the dollar tree to boot.. ahh total SCORE! :)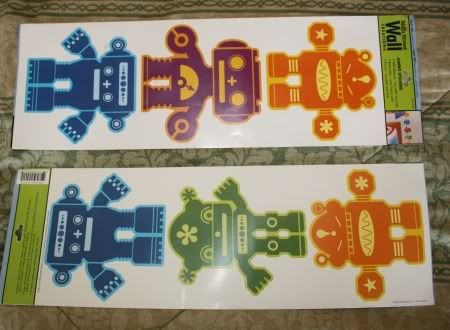 So here are the robots... cute right? And it comes from and back so 6 robots for a $1, I bought no joke 10 of them. :) I already have some ideas brewing for the boys room. So stay tuned!
I also found these totally gorgeous vinyl phrases, to use around the house. :)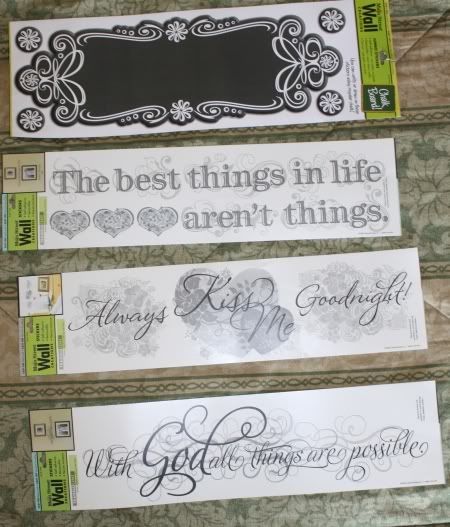 The very top one is actually a chalk board. :) I thought Kiah would like it in her room.. maybe on her door.
Anywho... thats my dollar tree score... I just HAD to share!