OK So Im making this post, because it will directly relate to my very next post! And Although this isnt a new idea at all.. Im posting it anyways for those who may not have seen this before or who have ever wondered how to do this. :) And also because as I said... it will relate to my next post.. which will be a surprise until then! :)
Ok onto the tutorial!
Supplies:
Patterned paper
Sobo glue (or any other kind of craft glue like mod podge)
Flattened marbles (found at various places, Micheal's, Walmart, Dollar Tree)
Paint Brush
Pen/Pencil
Scissors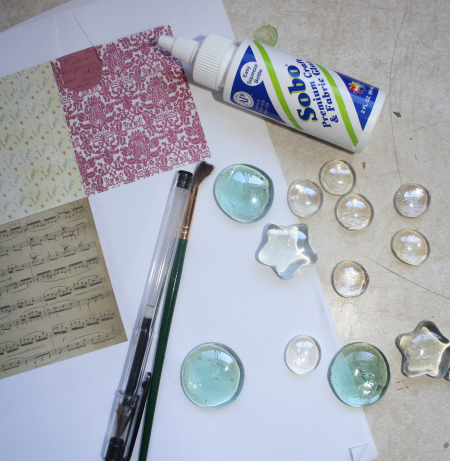 Step 1: Place Marble down on paper, make sure you can see and like the pattern showing through.
Step 2: trace the marble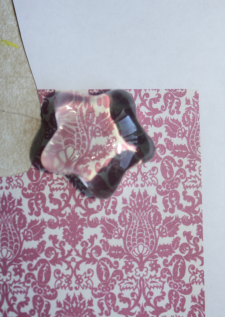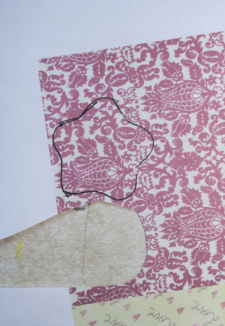 Step 3: Cut out
step 4: Add a dot of glue to the center of the back on the marble, and use the paint brush to coat the whole back/bottom of the marble
Step 5: Attach the paper, press firmly to make sure there are no bubbles or spots with more glue. (Some glue may ooze out .. just wipe away.)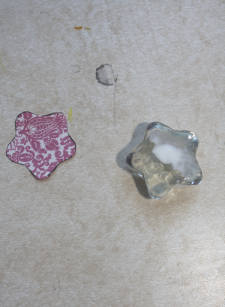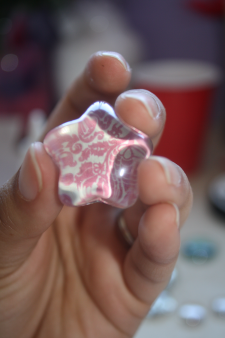 And thats it.. You have an adorable flatten marble, to use your imagination with!
These are the other ones I made for my soon to be revealed project:
When I first saw these.. they were used to make magnets. And I had made some of those about a year ago and I love them! :) But Just a few days ago I had another idea for them.. which I will reveal in my next post. :) I figured they could be used for lots of different things! What ideas, can you think of for these??
Some that came to my mind would be a cute broach, or even a ring, or necklace! You can do a lot with these.. and they are totally custom, which is so great!
Here are some of the magnets I made:
(BTW that adorable baby in the 2 magnets down there is Zander when he was only about a few weeks old! Can you believe that!)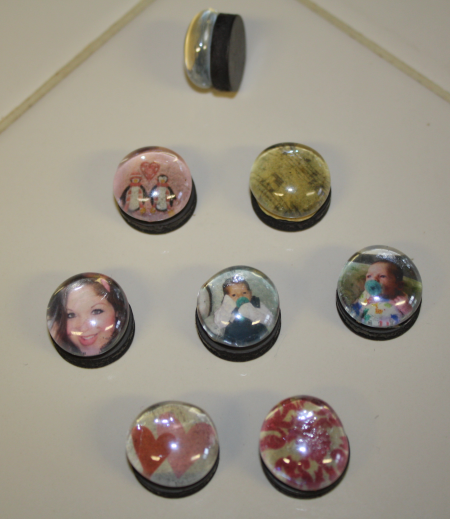 Some helpful tips:
-I found the star shapes at the Dollar tree, they also have the big and small flattened marbles.
-I used digi scrap papers that I printed out for the ones I made a few days ago.. but as you can see from my magnets.. you can also use photos. Other ideas.. are scrap book paper, magazines.. pretty much anything with a great pattern you love!
I even use a few twilight themed patterns and sayings that I printed out.. made a magnet set, and gave it to a friend as a birthday present. :)
Id love to see your great ideas for using these! :)