So Ive been seeing a lot of these, cutesy hair clip holders, around lately. I think they are ADORABLE! Ive been wanting to make one for my daughter Kiah (and myself too actually!) for a while now. And tonight it hit me.. the perfect idea for her.
Ive mentioned before that I was working on some wall decor for her room.. (Ive finally finished a project.. just havent posted yet!! oye!!) Well I started out with an idea for what I was doing then changed my mind and did something completely different. Im gonna need to stop being lazy and actually post my finished projects! Im sorry that my motto lately is: I'd Rather be crafting!!!
Anyways... onto the reason I seemingly changed the subject to the wall decor project for Kiah's room; See I had painted a wooden letter K with Zebra Print for that project.. then decided not to use it for that project but would save it for something else.
And now on to this post.. I decided to use that K for a hair clip holder! But for the twist I also made it useful for hanging up headbands too! Since Kiah loves wearing headbands as well.

Project Supplies:
Wood letter
Glue Gun/Glue Stick
Ribbon
Cut as much ribbon as you think you will need/use.. glue strand(s) to the back.
Then I added a little more glue and looped some ribbon back..Added a little more glue on that so the top layer coming down would stay in place.
and here is the loop up close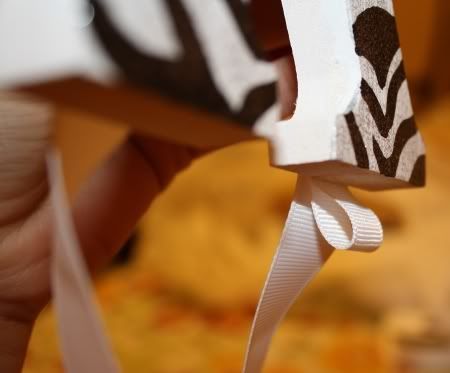 I added a few more loops down the ribbon and there you have it... a spot for head bands on your hair clip holder! :) A simple way to make some thing good even better.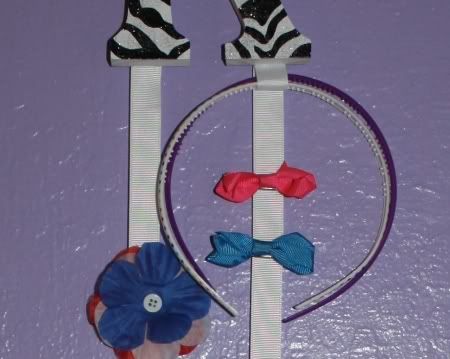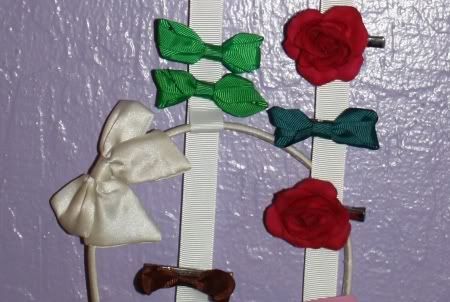 Much Love & Hugs,
Sponsor an "In Post" Ad!
For more info Click {
here
}