Remember my previous post
fun with flattened marbles
? Well This is the idea I had to use them for:
(Like my cool plaid pj's?? :) Yeah it was around 4:30 PM and I was still in jammies.. dont hate! LOL)
I was wanting to make another cute hair clip.. and was just looking through my supplies. And it just clicked for an idea to use my decorative flattened marbles and ribbon. I wasnt sure how I wanted to use the ribbon.. there are many ways to make ribbon bows and flowers. But I hadnt seen anyone make one like this before (though Im sure Im not the first!) Anyways.. here is a little tutorial on how to make my ribbon roses!
Here are the supplies:
Felt cut into a circle ( I used my camera's lens cap as a stencil.. its the perfect size!)
Ribbon
scissors
Alligator clip (or any other hair clip or head band)
Hot glue gun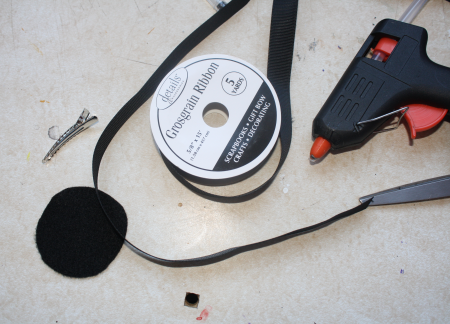 Making the roses is actually kind of similar to the
little lace flower
.
1.)Add short lines of hot glue, and attach the ribbon, creasing each time to make sure it goes around nicely.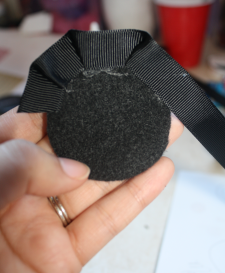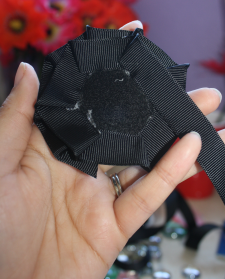 Keep going around until you get to the center.
2.) Use your custom decorative flattened marble for the center... apply plenty of hot glue to the back and stick it right to the middle. (Dont know how to make those check out the tutorial
here
.)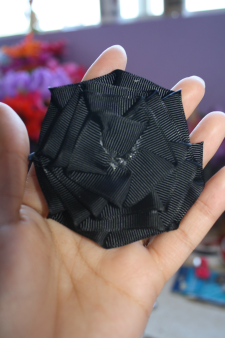 3.) Cut a small rectangular piece of felt
4.) Add a dot of hot glue to the center and stick it to the underside of the alligator clip.
5.) Once that is dry, add hot glue to the whole top surface of the felt.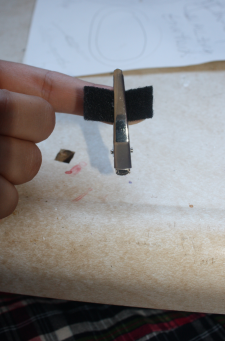 6.) Stick the ribbon rose right on top of it with some pressure. And Voila! Youve got yourself an adorable custom made ribbon rose hair clip! :)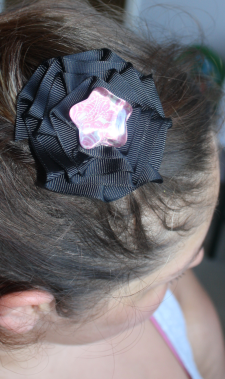 Want to make a head band instead?
Cut an oval shape from the felt, add a line of glue down the center of it and apply it to the inside of the head band, where ever you want your flower to be.
Then add hot glue all over the top surface of the felt.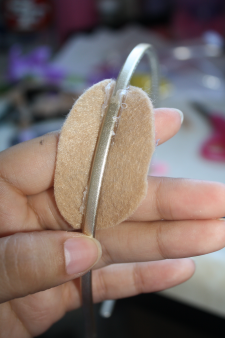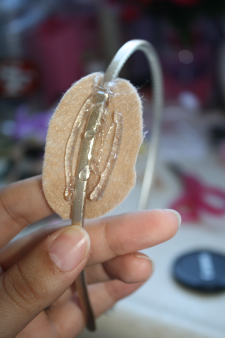 And then apply the rose on top: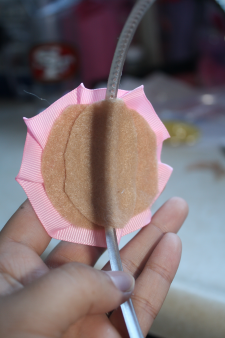 This one I made for my daughter Kiah, here she is modeling it. :)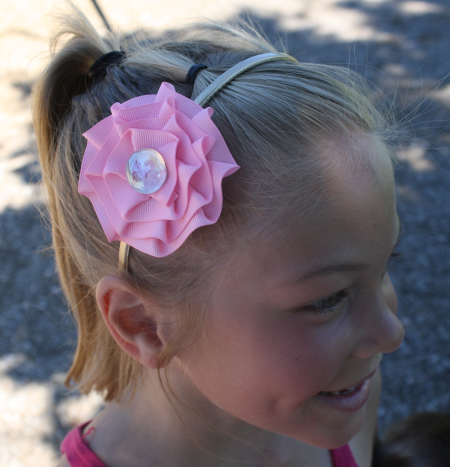 I made 3 head bands:
One for me, Kiah and my sister
Alea
.
And 3 using the alligator clips: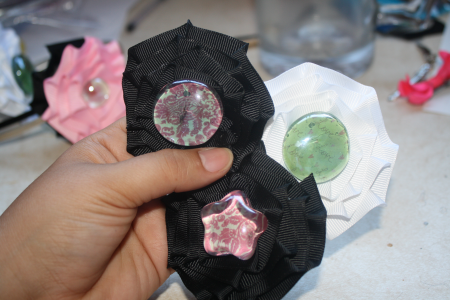 one for me, my sister
Mona
and my other sister
Samantha
.
Here they are up close: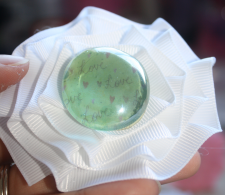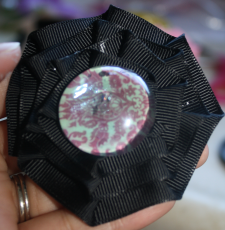 :) I am so happy with how they turned out. Im get so excited when I get a random idea that actually turns into something pretty! :) If any of you make these, please post and come back to leave link to it! I always love to see other versions! everyone is unique in their own way and always expands on or has other great ideas of their own to add, which is always fun to see!
Im linking up
here
.