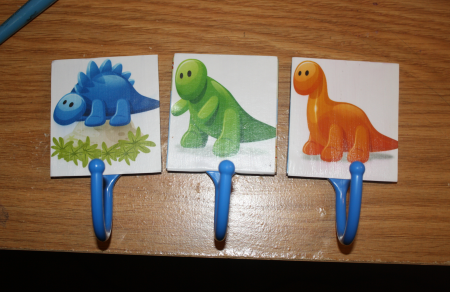 I made these cute Dino wall hooks for my sister, who is doing foster care. She is wanting to get her spare room set up and kid friendly. She's doing a dinosaur theme. It was pretty much her idea to get these wall hooks and customize them somehow.. but she wasn't sure what to do. So that's where I came in. I thought it was a GREAT idea! :) And knew exactly what to do and how to do it!
So we went to the Dollar tree and she bought these 3 wall hooks: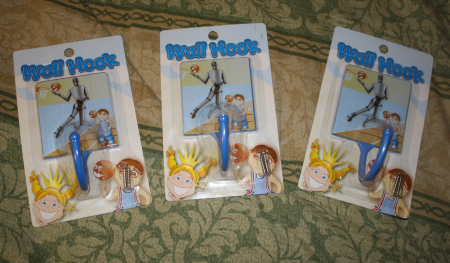 We came back to my place, and got started. This project took me about 10 maybe 15 minutes. And I just quickly did it at my computer desk. :) I printed out these CUTE lil Dinos, on card stock paper.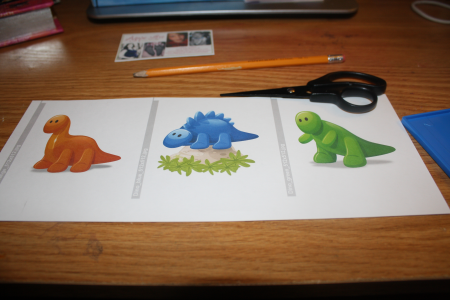 The tops of the wall hooks slide right off, I then used them as a stencil to trace around the dino print outs.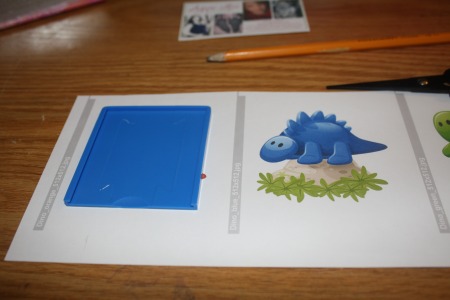 Then used my paper cutter to cut them out.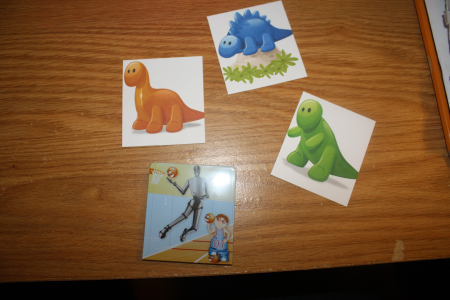 After they were all cut out.. I used Mod Podge on the wall hook top.
Then added the card stock ontop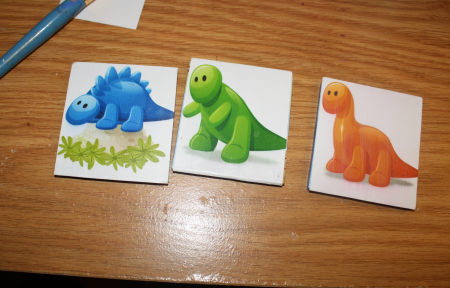 I knew I wanted to seal them too with Mod Podge. But I didnt want the ink to run.. so I used my acrylic sealer spray. On it first.. just did a quick spray coat. Let it dry for about a minute. Then added a top coat of Mod Podge.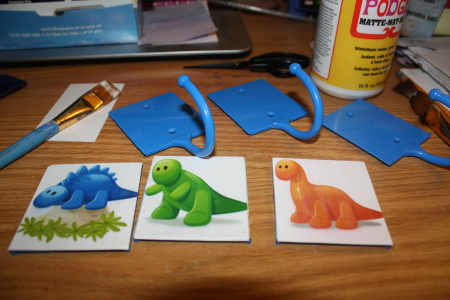 Once they were dry.. I slide them back onto the hooks.
And voila! Here is what you have, adorable customized wall hooks for your own theme decor! :)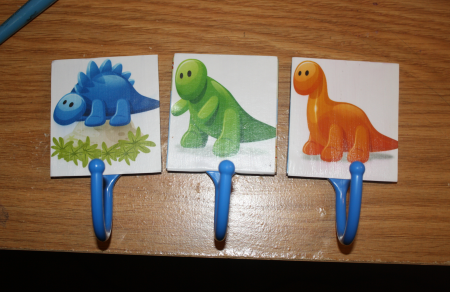 Its such a cute idea.. Im wanting to go back and get more hooks to do robots for the boys, and something Zebra for Kiah.
Or how cute would it be to use their own pictures! :) I think that would be perfect for maybe a coat hook by the door.. with their own picture for their coat maybe? Im liking the idea, or make something in the kitchen for your aprons.. with a flirty apron pic on it. The possibilities are endless here. The wall hooks come in blue and pink at the dollar tree. And if you dont like the color of the hooks.. you can always spray paint them before hand. Then follow the steps here. :)
If you happen to do this quick little project.. come back and post a link to your blog or picture. I always am curious to see what others do!
Thanks for stopping by!!
Much Love & Hugs,
Sponsor an "In Post" Ad!
For more info Click {
here
}