Hey Jess, hope this helps... I did lots of pictures.. cause thats easiest for me to explain! :) I decided to just do a tutorial while make you a siggy.. you will find that at the bottom of the page. Pixel credit goes to Ashley at
Reverie Pixels
. :)
Once you open up paint.net a blank image will appear.. you will most likely want to resize it to fit what ever it is you want to create. :)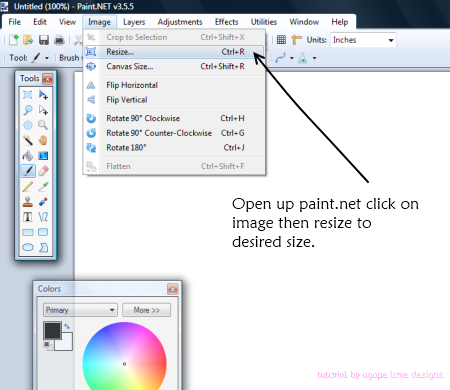 This form will pop up and you can change the size.. you can unclick "maintain aspect ratio" if you want different size or shape.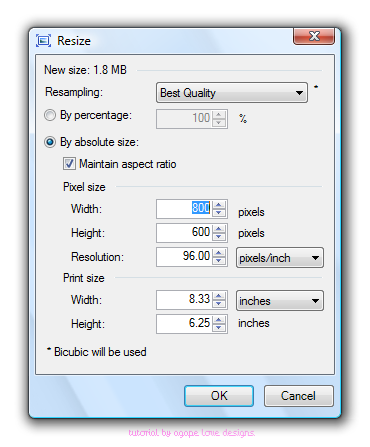 Moving on to layers: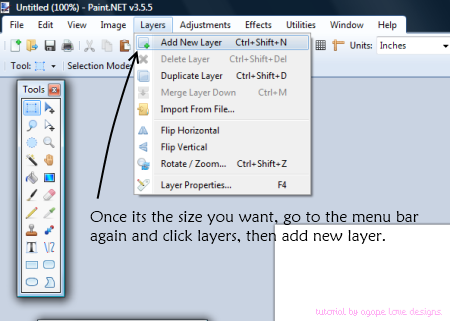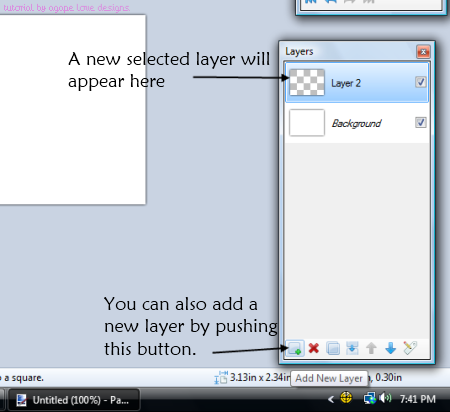 Pick a font :)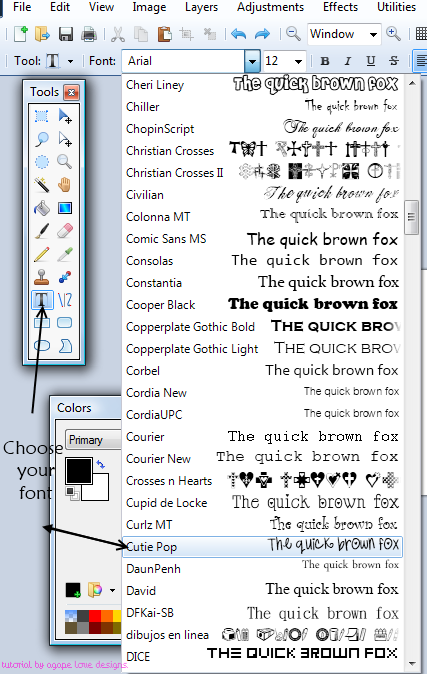 To work in a specific layer.. click on and high lite that layer in the layer box. What ever you do/change will be applied to the blue high lighted layer.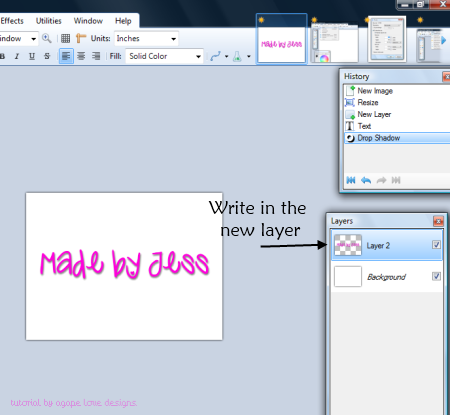 To add something to you image.. simply click FILE in the menu bar, then OPEN and pick what you want to be working with. I opened up a pixel tube. It will open up as its own image, separate from the one you're working on. To add it into the image you're working on DO THE FOLLOWING: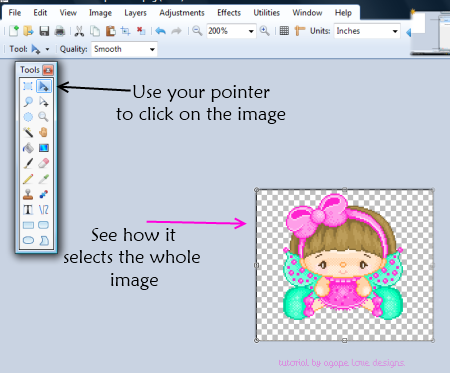 After the image is selected: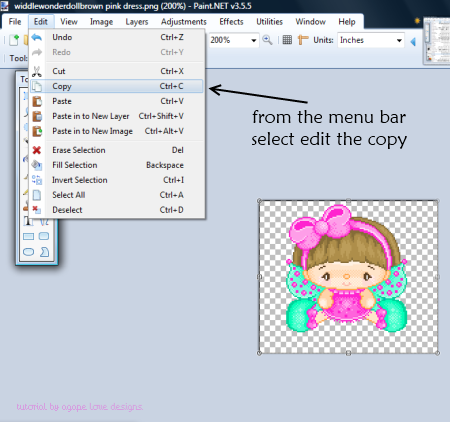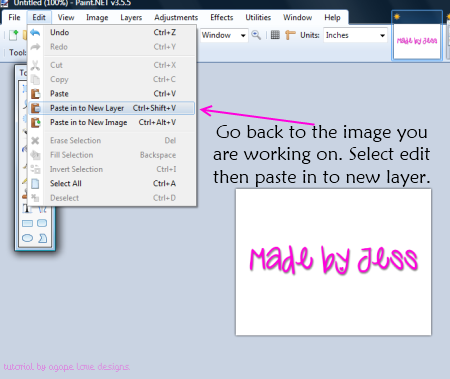 You can move the 2 images around to fit it how you desire.. working in separate layers. As you can see layer 3, the image with the pixel tube is selected/high lighted, so I can move that around. If I want to move the writing around.. I would click on layer 2 in the layers box, so I could work on the "made by jess" layer.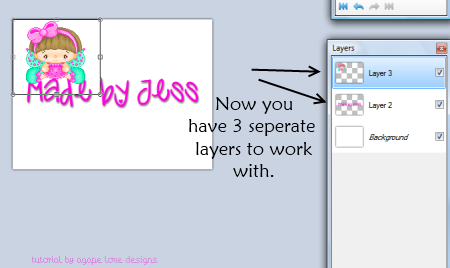 Here I added in some mushrooms the same way I added in the pixel girl, in its own separate layer.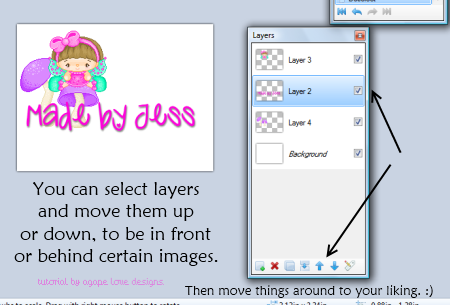 I want to cut away the excess area around the siggy, so i select it to fit. (I forgot to show it, but the rectangle select button is next to the point selector in the tools box)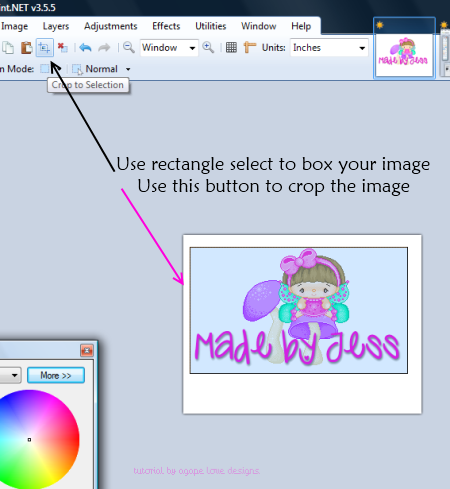 If you think you may want to re design this in the future or make any changes, without having to re-make one.. you would click file, then save as.. and keep it saved as a pdn file.. that way it keeps the layers separate and yu can open it up in paint.net and still make changes. If you are completely done with it and dont think you will make changes then do the following: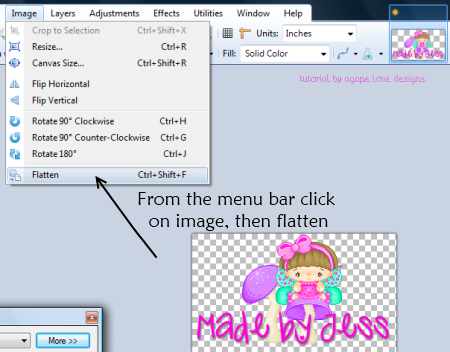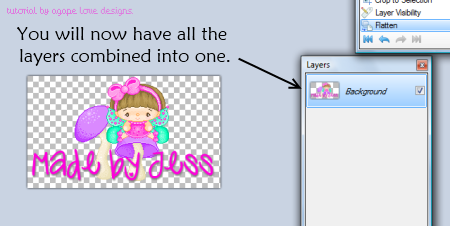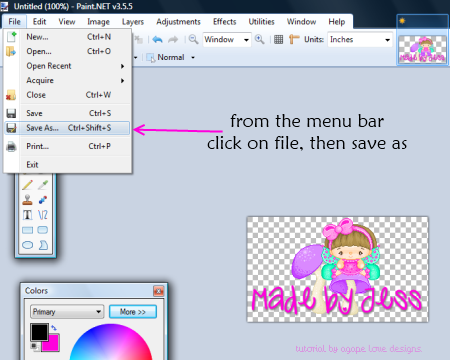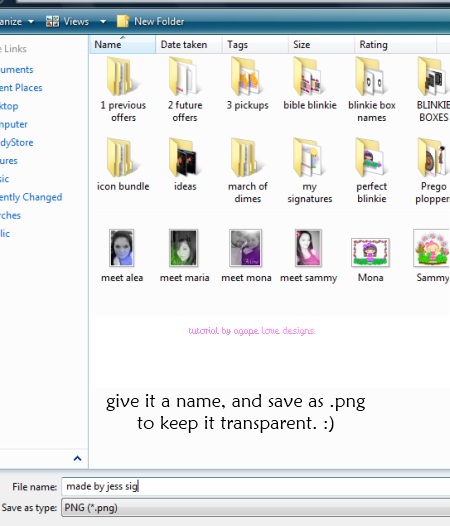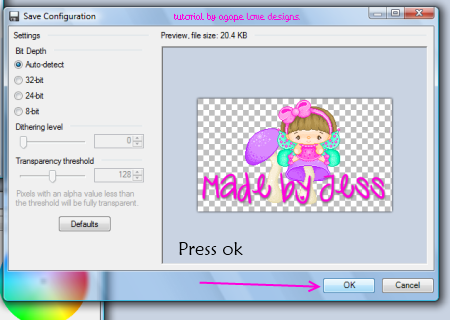 And there you have it.. your finished product! :) I hope you like it... I am sure you know how to save this to your computer right? :) I really hope this helped you. You just said you needed help with layers.. so i wasnt sure exactly what you knew and didnt know.. so just went through it all. LOL If you still need help.. or if I missed anything.. dont be afraid to ask! :)
~Maria Isabel