So I had found these awesome
robot vinyls
at the dollar tree a while ago, and was so excited since the boys theme is robots. You have to get creative with it because its hard to find robots.. but thats ok..because I love to get creative! :) Ive been wanting to maker these art work holders for a while, and was able to make them a few weeks ago.. Im finally getting around to posting them.
I know this isnt a new idea.. so Im not doing a full tutorial.. just kinda showing them off. :)
Here are the finished products hanging on the wall. I love the way they look with the pictures too.. and Bruce Jr was so excited to see HIS own pictures.. especially his favorite of himself holding the big frog he caught. :)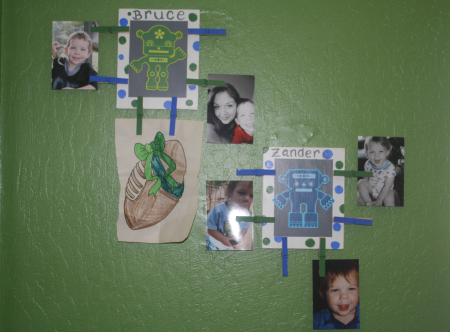 So here is a short lil tut on what I did:
Supplies from the dollar tree: The wall vinyls, and 2 mermaid wood wall art.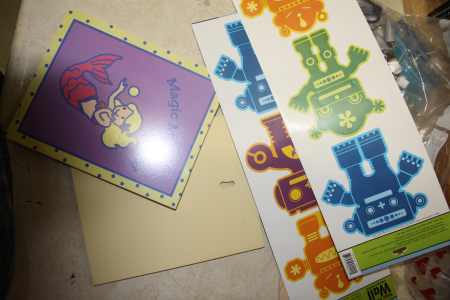 I spray painted both the wood plaques white. Then used painters tape to create a trim.. I wanted to paint the middle grey where the robots would be.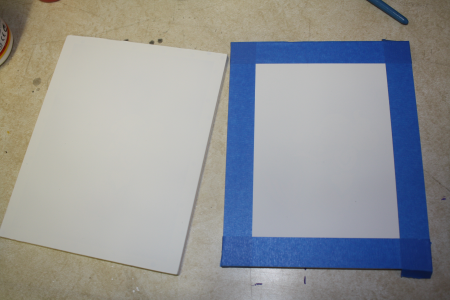 Here you can see what I did: Painted the middle grey, removed the tape, added their names and some circles all around, and a robot in the middle: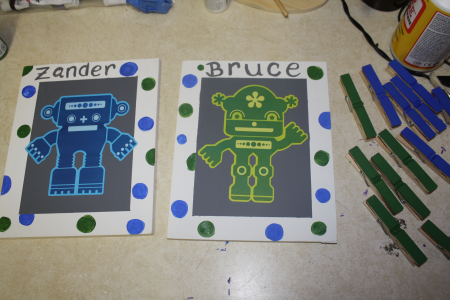 While I had been waiting for the paint to dry, I was painting clothes pins green and blue to match. You can see them above.
A closer look: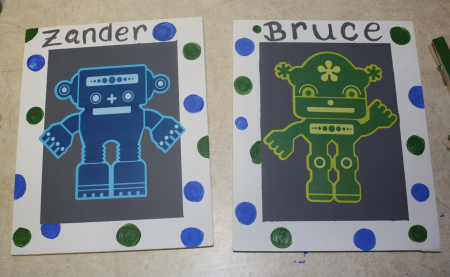 Then I used mod podge (my first time) to seal it all.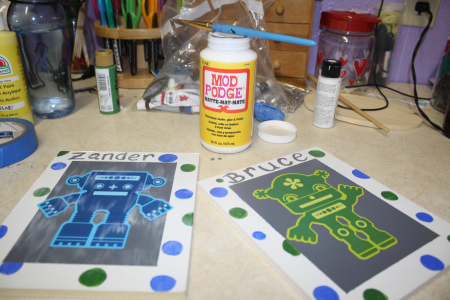 Used a hot glue gun to add the clothes pins in alternating colors: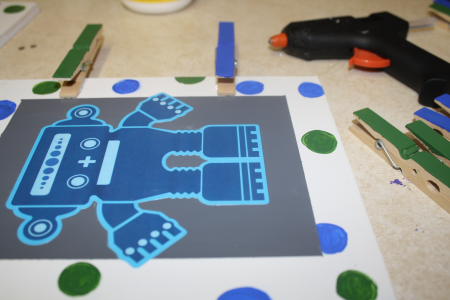 And finished:
Here they are up in the boys room... check out that handsome smile.. he was pretty excited! :) I love it!!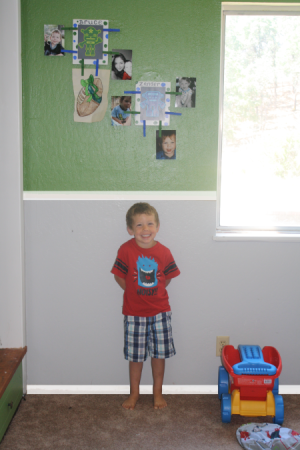 Im linking up here: