As you may know.. for my birthday I had a big Luau themed pool party! Ill be posting pictures sometime soon! Well I just
HAD
to do my nails to match the theme too. :) Here is a quick tutorial...
For fun I wanted each of my toe nails a different color. The colors matched the theme colors for my party.
I always start off with a clear base coat before applying color to protect my nails from dicolor after I remove it!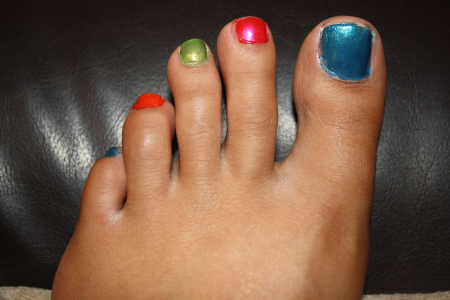 The nail polish's I used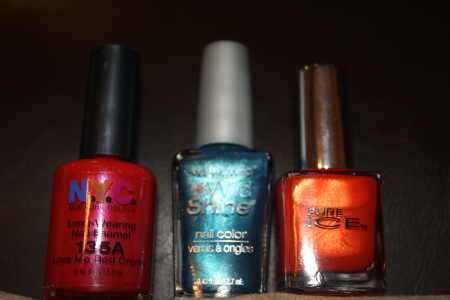 To do the Palm tree I used this gorgeous bronze color and a fine tip brush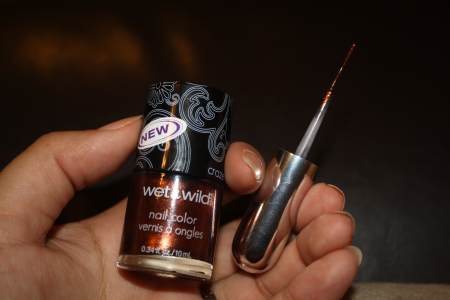 Used both of these for the palm branches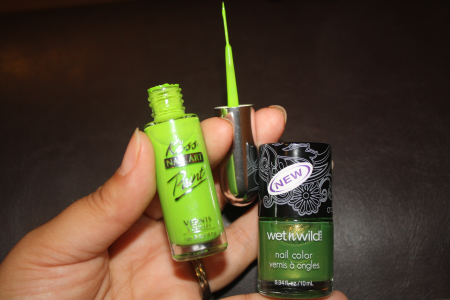 The Bronze and the light green to start
The darker green to draw the branch "leaves"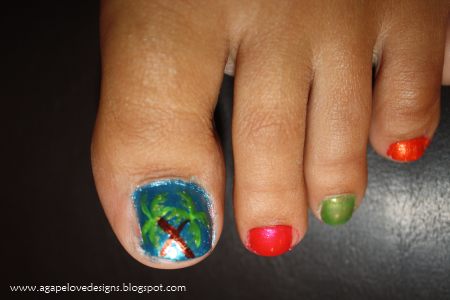 I got these nail art paint polishes from walmart, a set of three to a package for $10.. they have the fine tip brush to make easy designs! If I needed to use a different color I just "washed" the brush with nail polish remover and dipped it into another nail polish color. :)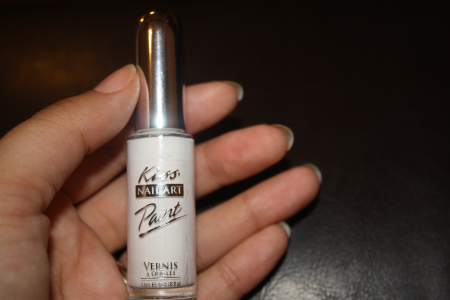 And white to add some depth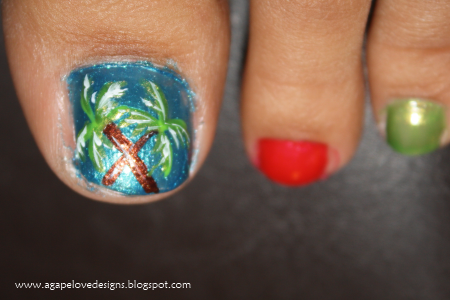 Here they are finished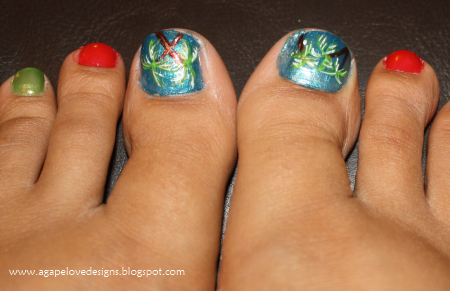 Also had to add a palm tree to my finger nails too! :) I kinda like it better with the orange back ground.
I know that the nail polish looks pretty sloppy, but I normally dont worry about that, as soon as I shower or wash my hands the paint on my skin goes away, and my nails look perfect! :)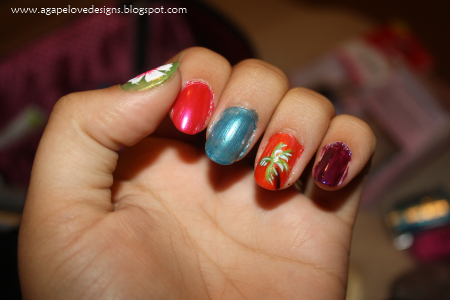 And the hibiscus flower on my thumb.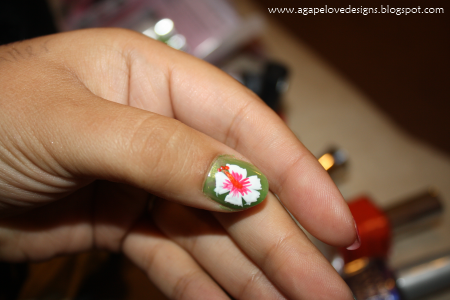 Of course I just had to show this off. I made a special ribbon hibiscus flower hair clip, to wear for my party. It also matched my swimsuit! :)
(sorry for the bad photo quality, I took this one with my cell phone.)
See how to make ribbon roses here.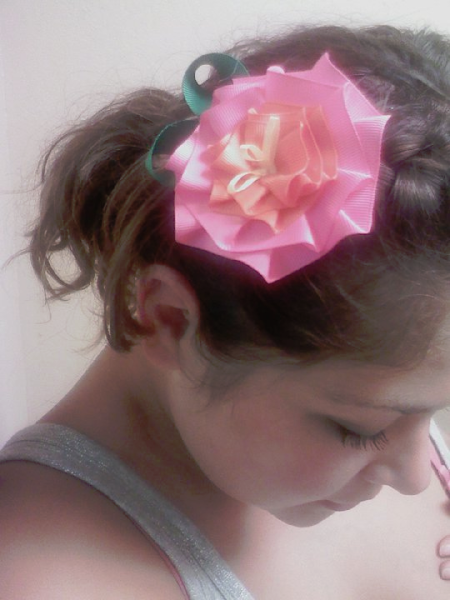 Dont forget to check out these fabulous
linky partie
s I'll be linking up to! :)
~Maria-Isabel