Im so excited cause this project has been done for a couple days now.. and I just needed the time to finally post the progress.. I dont wanna totally dominate one post.. so I will post the finished product in another post tomorrow! So make sure to come back! :)
This is part 3 of creating my own life size photo cut out. You can see the beginning stages of the idea in part one
here
, and the materials and starting sketch in part two
here
. :)
So in this post.. my progress so far is getting the face holes cut and starting the paint job! My husband did the saw work. And I took pics as he went.. sorry they arent the best.. took them with my cell phone, in between holding the sheet rock for him. :)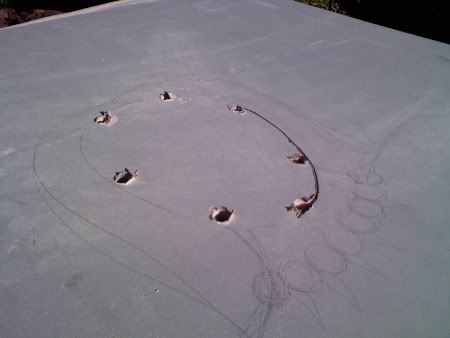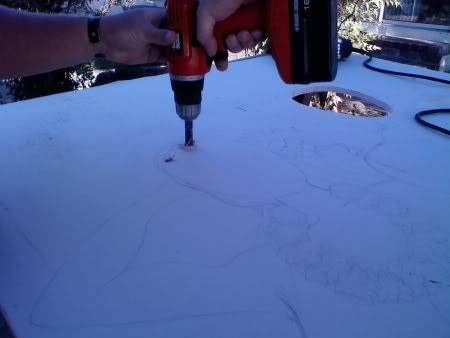 He had trouble seeing the right face lines.. so I took an orange sharpie and made it more clear what line to follow and cut! Isnt he so wonderful for helping me with this project! :)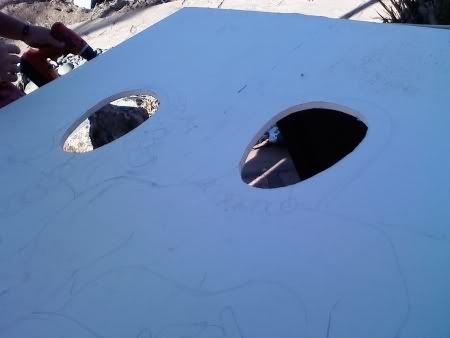 Once the face holes were cut.. I needed to seal them.. we tested them out before hand and got white powder all over our faces from the sheet rock. :) So I used Mod Podge to seal it.. just applied a generous amount all along the inside of the face holes.. and it sealed it perfectly!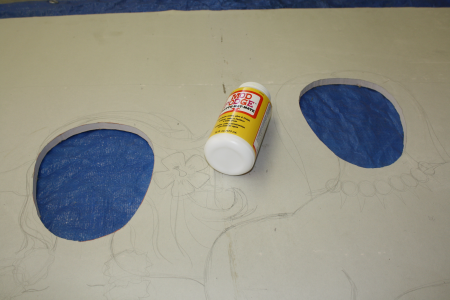 Painting in progress... remember this is life size.. and there was a lot of detail i wanted to include.. just the painting I had gotten done this day took me about 4 hours.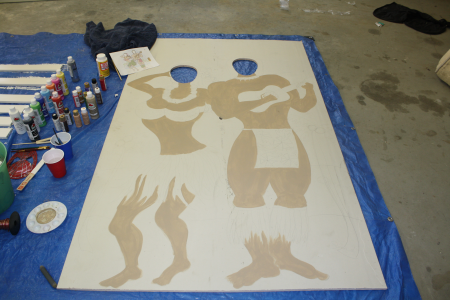 I sent this picture to my sisters.. and they all text me back saying the same thing "her hair looks just like yours" lol..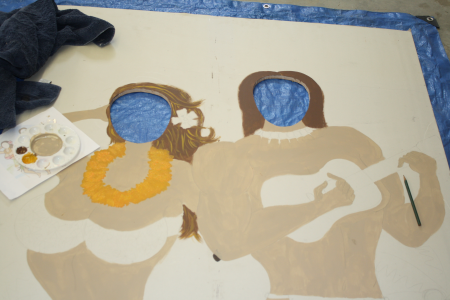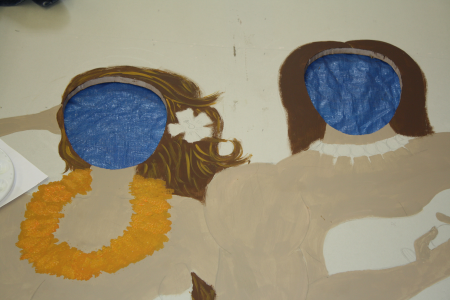 while I was working on the girl's bikini i dropped the paint brush and got a big spot of orange on her body!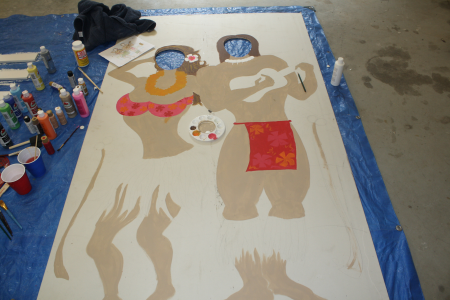 Up close detail of the hair and flower.. Im really loving how it turned out actually.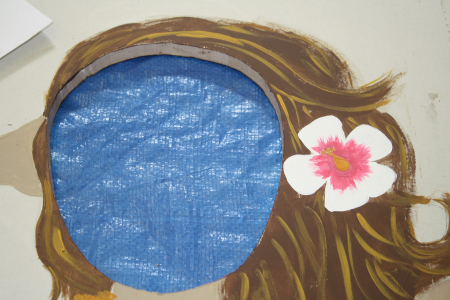 And here is where I ended for the day. :)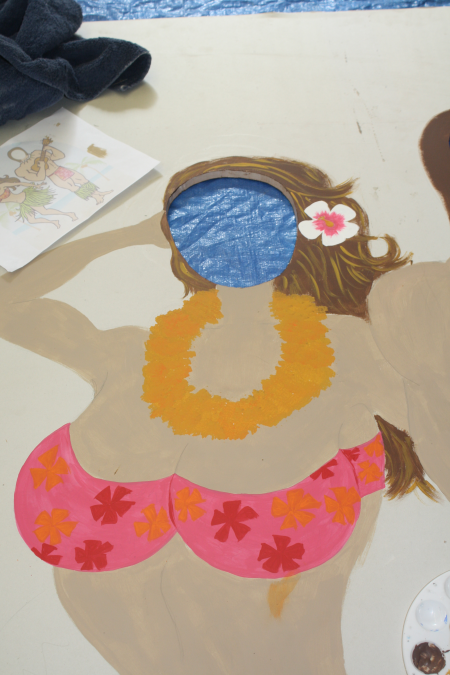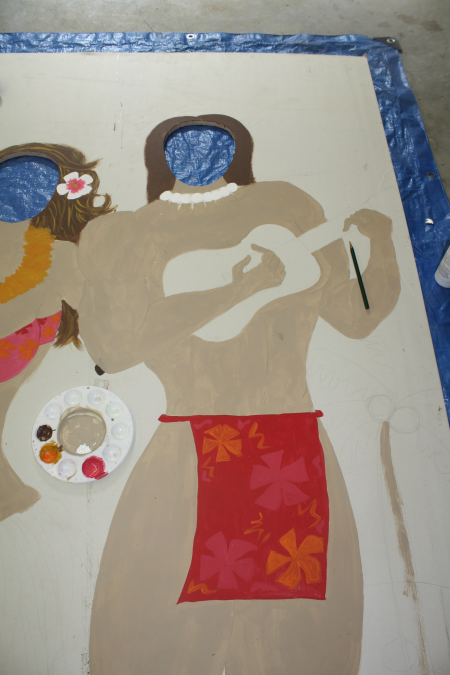 Thanks for stopping by to check this out.. be sure to come back tomorrow to see the final reveal of the whole finished photo cut out!! :) Im very excited to show it off! My party is Friday and I think it will be a fun feature to add to the party!
UPDATE CHECK OUT
PART 4 HERE
, TO SEE IT FINISHED!!
Check out these fun
linky parties
that I will be linking up to!
~Maria