Ive been seeing these fabric necklaces all over the internet. They are so cute. I was itching to make something cute yesterday. So I decided I wanted to try making one for myself with what I already had on hand. So I raided my craft room and this is what I used.
Supplies:
Fabric of choice
Cheap party beaded necklace
Ribbon of choice
circle cookie cutter
scissors
needle and thread
faux pearls
I knew I had seen some tutorials on how to make these a few months ago.. I thought I book marked them, but I couldnt find them! And I didnt feel like searching all over the blog world to find a tutorial.. so I just decided they couldnt be THAT hard to make with out a tutorial. Even though I believe I did pretty good.. Im wondering if I could have done it any simpler way... ? Anyways.. here is what I did:
Started by cutting the bead necklace (wished I had one with bigger beads)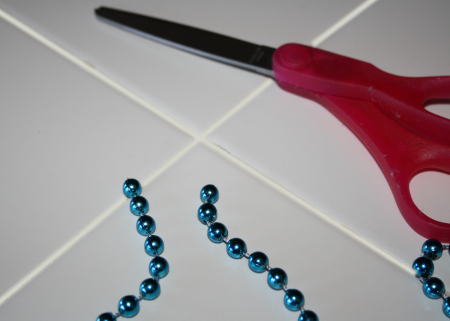 Then lay them out on the fabric. I cut it about an inch or 2 wide to wrap around and left about 2 inches extra length as well... just in case. Since this was trial and error I wanted to make sure I had enough fabric!

I started wrapping up the beads at the top. I knew I wouldnt be able to keep the whole necklace wrapped as I went. So I just kept the top part I was working on wrapped and then continued to wrap as I worked.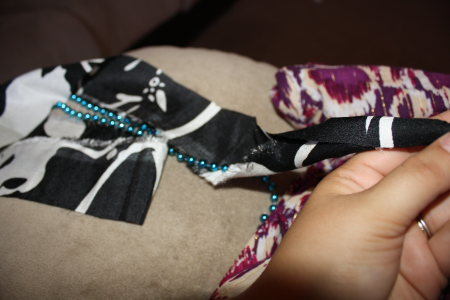 I used the needle and some thick thread. I stuck the needle in, pulled out and wraped around twice. Then made a loop knot to keep it tight and secure.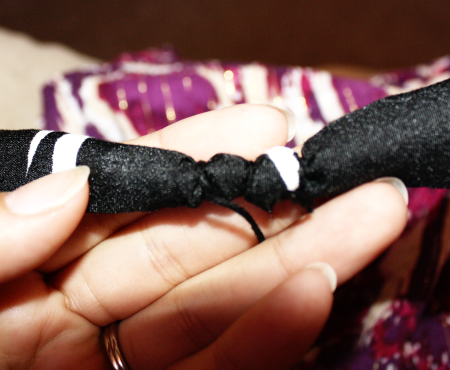 To go on to the next bead (since I didnt want the extra thread showing) I stuck the needle under the fabric until it came out to where I needed to wrap the next bead.
And followed the same steps as above. Pulled the thread out and wraped around twice then securing that bead with a loop knot.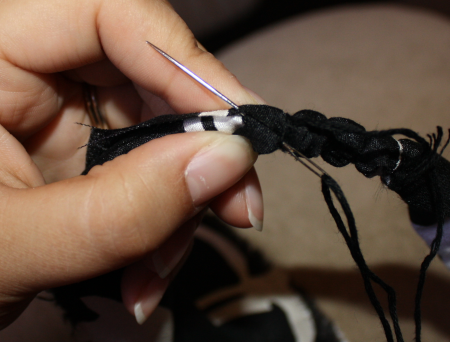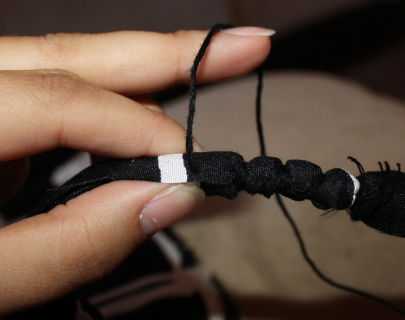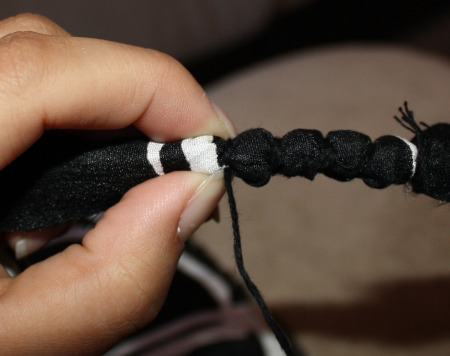 I did this all the way to the end. I was a good thing I had extra fabric, length wise. Because as I was securing the beads I pulled just a smidgen extra fabric to make the beads seem bigger. Because I did that, I came to the end of the necklace.. or really the end of the fabric and there was still beads showing!
It wasnt to much.. so I just snipped it off and took the two ends and roughly sewed them together.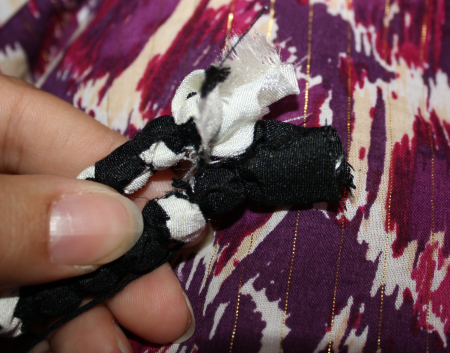 It didnt have to be perfect..I already knew I was going to add something to that spot..so I wasnt worried.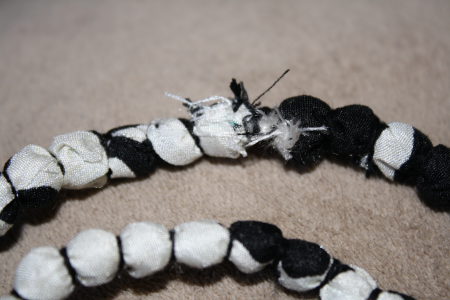 And there it is all wrapped up.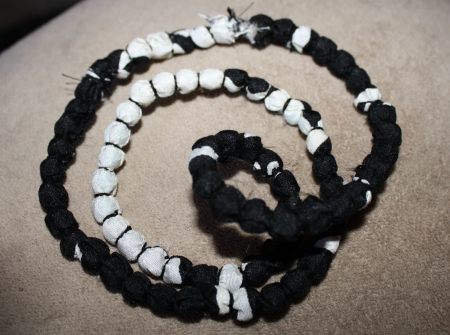 Next was adding on the detail:
I wanted to make a little "yo-yo" flower: These come out so small, so you need to use a BIG circle if you want a decent size. So I used the biggest circle cookie cutter I had. Set the pen against it and traced outward to make it bgger, yet still have a good circle shape!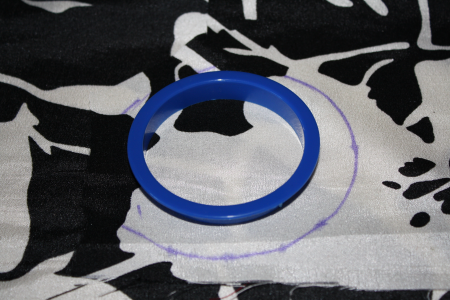 I recommend using a pencil or something a lot lighter.. cause the purple did show through a lot.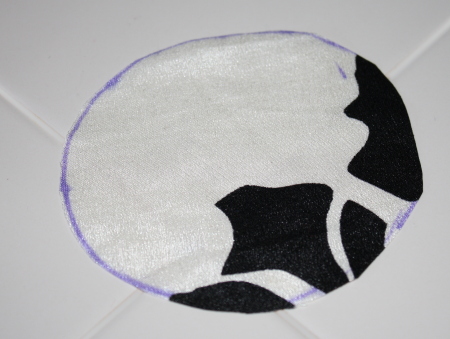 You will use the needle and thread again.. just start loosely threading it around the edges of the circle. It doesnt have to be perfect. :)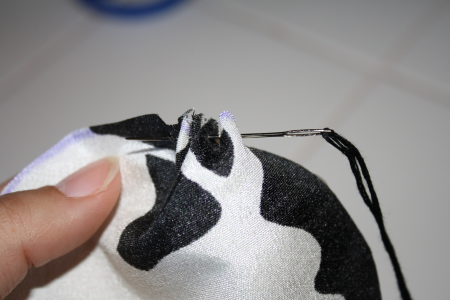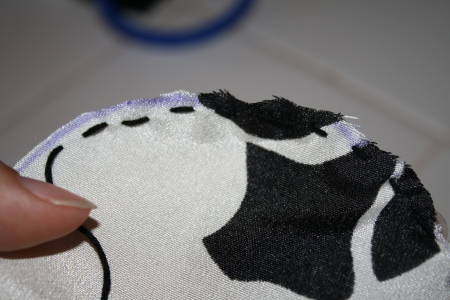 Once you get all the way around the circle, hold the fabric and pull the string tight all the way through!
And this is what you have. Cute right? Now stick the needle through the center and pull out the back.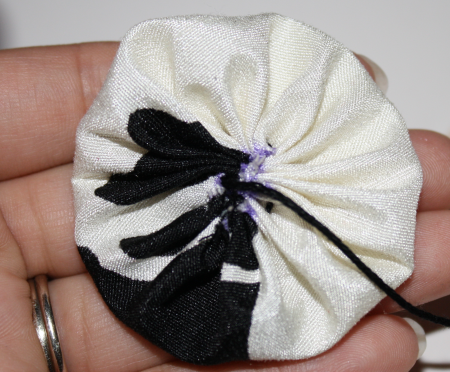 Tie a little knot there to secure.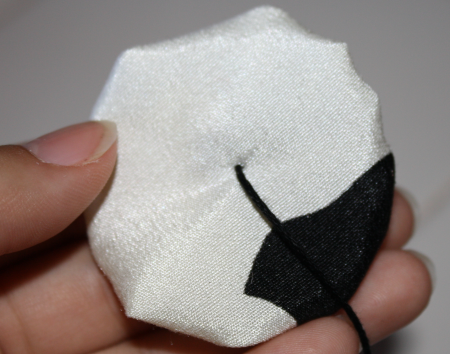 Then you can sew or hot glue on your center.. I used a faux pearl. And it looks adorable. I sewed it on.. but I think im going to also add hot glue... so I can tuck in the center a little more so the purple doesnt show at all!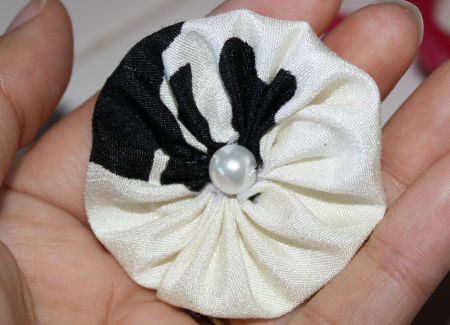 Next, making the tie of the necklace. (of course you could just leave the necklace as is.. and just add the yo yo flower, but I wanted a certain double necklace look.. so this is what I did)
Using the ribbon, I pulled it around my neck to test for length. After you get it to the length you want. Cut it about 4 inched longer that that. This is for the bow you will tie in the back!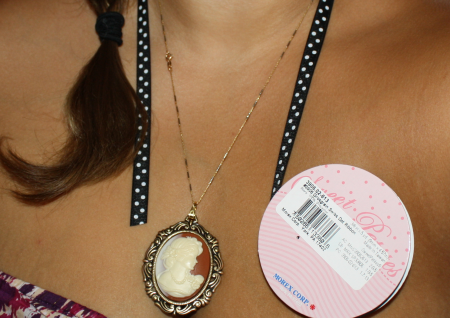 Figure out how you want to layer your necklace.. then sew the ends on: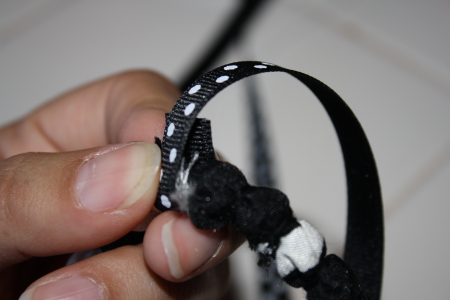 I made sure to sew over where I connected the bead/fabric ends.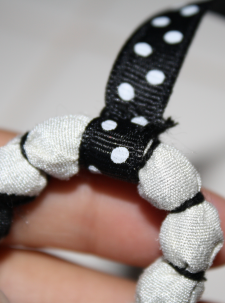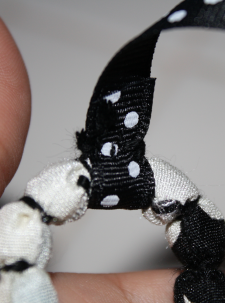 Then you add the flower. I sewed it on.. but you can also use hot glue.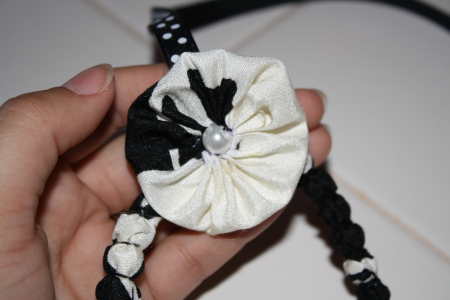 And there you have the complete necklace!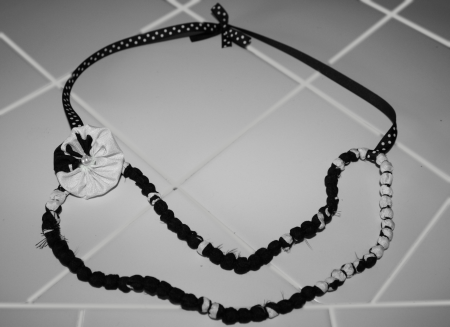 I also made a cute ring to match. This was because I had used that same circle cookie cutter, and traced its exact size! And it was just too small! I decided I still wanted to use it.. it was just too cute!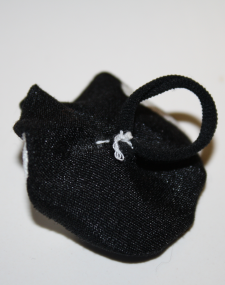 All I did to make it a ring, was use some old nylons, that had a hole in them. I cut a small length to wrap around my finger. Then sewed it together to the yo yo. And it worked perfectly. Its stretchy so it fits all of my fingers.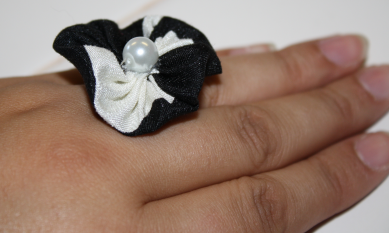 And here is the matching set together. They arent perfect, but I really like how they turned out. Pretty good for my first attempt at making them.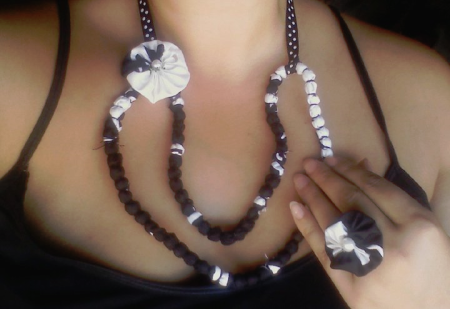 I'll Be linking up to these
great parties
!!