I have mentioned this on facebook, but I realized I have neglected to mention it here on the blog.
Did you know that for the ENTIRE month of May, 10% of the sales from my shop
Agape Love Boutique
will be donated to
The Sparrow Fund
?
~~~~~~~~~~~~~~~~~~~~~~~~~~~~~~~~~~~
The Sparrow Fund
is an organization committed to encouraging and supporting families as they prepare for the adventure of adoption.
The financial cost necessary to complete an international adoption can be overwhelming. It can be so great that participation in programs that provide preadoption counseling and support is impossible for many families. The Sparrow Fund is committed to supporting adoptive families by providing grants for this purpose—grants to pay for preadoption counseling and support, medical reviews of the file of the child they are referred, and postadoption support as their child becomes part of their family.
~~~~~~~~~~~~~~~~~~~~~~~~~~~~~~~~~~~~~

My shop is not the ONLY shop who has committed to donate a part of their sales to The Sparrow fund to "Build the Nest", there are 58 shops who are doing this! And you can find them all by clicking that Building the nest button below. If you would like to support this fund, then just simply shop at any of those handmade businesses!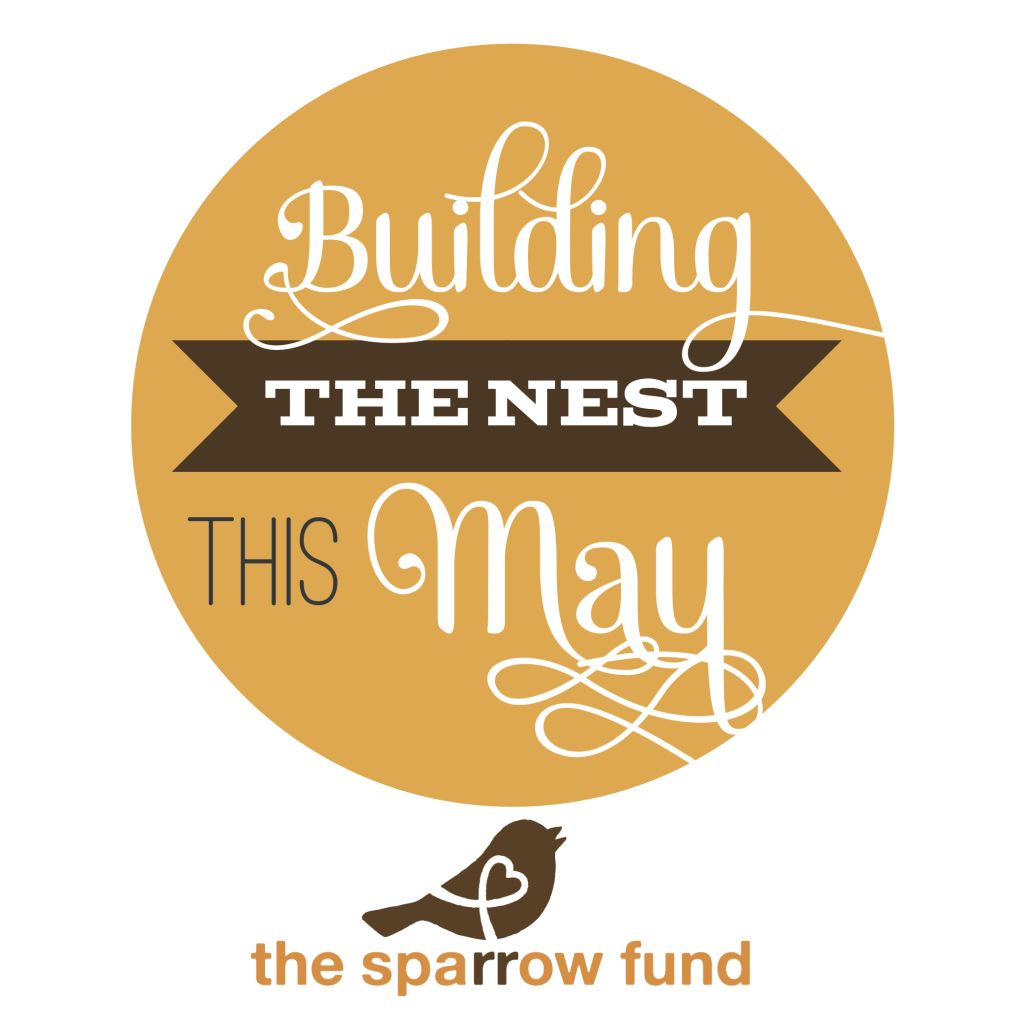 There is ALSO another cool announcement I would like to share with you!
The Sparrow Fund was contacted last week by an adoptive mom, Leah, who wanted to try a unique sort of challenge. She posted a blog entry today with that challenge -- for everyone who comments there with their first name, the store name where they shopped, and the total amount spent -- Leah will MATCH dollar for dollar in a donation directly to The Sparrow Fund up to $1,000! So, not only will 10% of your purchase go to The Sparrow Fund, you can make that 110%!
Wow, Amazing isnt it?
So if you have purchased anything from my shop this month, OR if you plan to make a purchase today, would you please take a minute to go to her blog (
CLICK HERE
) and comment with your first name, our store name, and the total amount of your purchase with us? We want to make sure that at least $1,000 worth of sales named in those comments!
She has this challenge going until the 19th!
So if you are going to shop, please shop now and dont forget to leave your comment on her blog post!! :)
Together we can all help build the nest and help support this great organization. ♥
Much Love & Hugs,