Well my "engagement" ring, his wedding ring...
I left the connecting ring to mine out because it looked too bulky for the look I was going for.
I really wanted to capture the engraved words in his ring.
They say "Maria's Scunny". Scunny is a made up name we have for each other.
Sounds like sunny but with a "c" in it, and really all it is, is another word for Hunny, that is special to us.
When he was deployed to Iraq he was able to order me a special gift for Valentines day,
since he wouldnt be with me. They were a pair of silk pajama shorts that said Bruce's Scunny.
He got himself a matching pair that said Maria's Scunny. Its just our special"thing". ♥
Second:
An amazing and powerful verse of God's great love for us.
His true example of Agape Love.
Third:
This is sort of an older photo but, of course I could NOT leave my family out of this theme..
My family, The Hubs, and our kids Kiah, Bruce & Zander... they are my life and my loves!
FEATURED:
To thank you for linking up, each host is picking a photo to feature.
This week I am featuring this photo from This & That Photography
Such a gorgeous photo, everything about it!
The rules are simple!


♥Link up your post (or photo sharing account) containing your 3 photos,
representing this week's theme....
LOVE

♥
Follow your hosts in one way or another.
♥
Grab a button
for your post to help spread the word & have a fun!
Please, if you are linking up, grab a button or at least link back to one of us,
as we are just starting out and need all the help we can get to spread the word!
Thanks so much!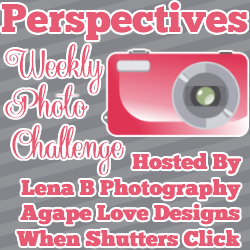 We cannot wait to meet new shutterbugs & photo lovers such as ourselves!
Remember each host will be picking a photo from one of the link ups to feature next week!
If you can't link up this week, that's okay!