Welcome to
Perspectives Photo Challenge
co-hosted by myself,
Lena of
Lena B Photography
& Natalie of
When Shutters Click
!
This weeks theme is Faceless Portraits.
These kind of portraits are my absolute FAVORITES!
Why? Well because they are more interesting than your average portraits.
They show detail, they tell a story, they give more PERSPECTIVE!
I had SUCH a hard time narrowing it down to only 3 photos this week,
But I was a good girl and followed the rules! ;)
So, here, I bring to you 3 faceless portraits, in my own perspective!
First up:
My son
Bruce
is in football for the first time this year.
He recently had a Jamboree, where he played 5 other teams!
It was hot, and the Jamboree lasted from 7AM-1PM.
A lot of the kids wanted to sit and goof off while on the line,
they were supposed to be standing, watching and waiting to be put in.
I was so proud that Brucey was one of the boys who did just what he was told.
He stood strong and tough, even in the heat, even though he was tired.
He did amazing! I just LOVE this kid & I LOVE this portrait of Him.
Second:
Here is another portrait with a story.
We had to take our younger son Zander, he's 3, to the hospital for what we THOUGHT was a bad spider bite.
Turns out it was just a mosquito bite that he scratched, and broke the skin, which got infected.
Probably because the bite was on his leg right under his little tooshie.... So, yeah.
Anywho, he STILL has his hospital bracelet on, he doesnt want to take it off.
He likes that is says his name, which he can proudly find and point out, himself!
He also excited tells me, "That spell my name Momma? Z-A-N-D-E-R!?"
Third:
This last one is actually from
a photo shoot
I did back in March.
This is William, and I did his senior portraits.
He loves riding his motorcycle and wanted to include it in his session!
Definitely a FUN photography prop. :)
Anyways, I just love this one... Capturing his riding vest and just a glimpse of his face in the mirror.
FEATURED:
To thank you for linking up, each host is picking a photo to feature.
This week I am featuring this photo from A Creative Cookie:
She has some amazing photos this week (As did so many of you!!)
But Ive always been fond of dandelions! Make a wish! ;)
The rules are simple!


♥Link up your post (or photo sharing account) containing your 3 photos,
representing this week's theme....
♥
Follow your hosts in one way or another.
♥
Grab a button
for your post to help spread the word & have a fun!
Please, if you are linking up, grab a button or at least link back to one of us,
as we are just starting out and need all the help we can get to spread the word!
Thanks so much!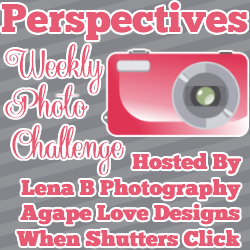 We cannot wait to meet new shutterbugs & photo lovers such as ourselves!
Remember each host will be picking a photo from one of the link ups to feature next week!
If you can't link up this week, that's okay!